Friday was Amanda's birthday and it was forecast to be a nice day so we thought we'd have a short trip to Tollesbury. We walked along the sea wall until we spotted some Sea Lavender and went down onto the marshes to have a look.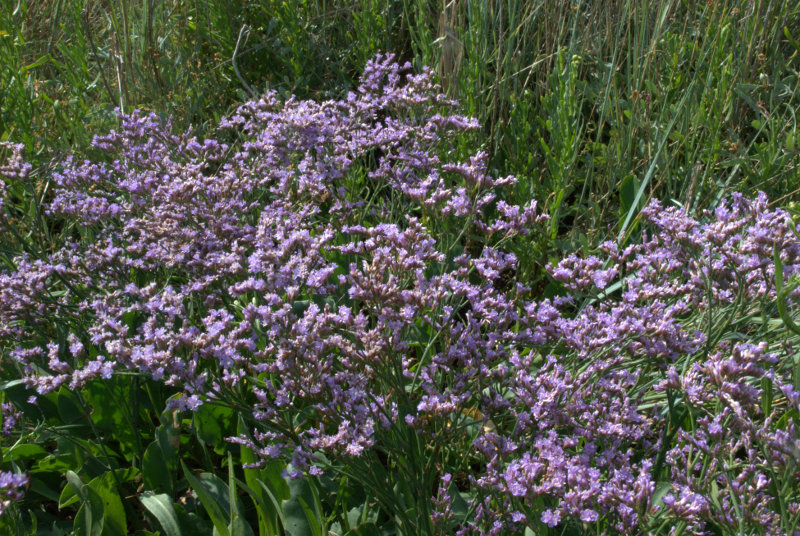 The salt marshes are riddled with channels which form quite a maze.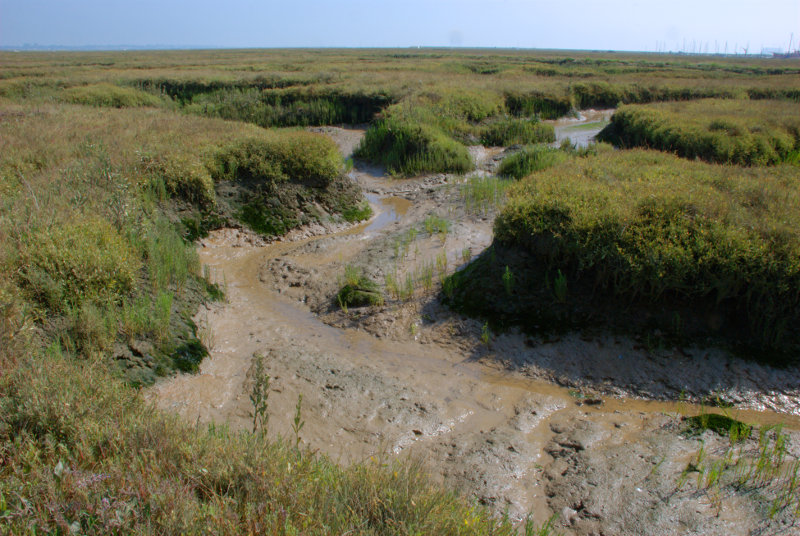 There is a large channel running along the outside of the wall which the lavender was next to but just a short way on we could see a narrow land bridge across this channel. We walked across it and a little further on there was a crude wooden bridge although we have no idea who would have constructed it. However it looked quite substantial, and it was, so we walked across onto the next bit of marshland. The next wooden bridge didn't look so well constructed so we gave that one a miss.
We carried on a little way with channels on both sides until we could see that there was no way on and turned round and headed back. We got back to the sea wall and then saw some other people starting to do what we did. They decided to risk the ricketty bridge.
You can see the other bidge that we used to the right of those people who did get across safely. We went back to look at the lightship because we were now about two hours to high tide and the path out to the ship can be covered at high tide. We could see that the water level now was only about 5 inches below the path and still rising.
It was now time for lunch so we went on the 'The Loft', where we had been before, and had a pleasant unhurried lunch. Afterwards we went back to the sea wall to see how the tide was progressing and it was progressing very well thank you.
The picture above is looking along the route that we had walked just an hour ago. If you look at the previous picture showing some people on the ricketty bridge you should be able to see, to the right, a wooden post with a white top near the other bridge. That same post is visible a short way in from the right edge of the picture.
We walked back to 'The Loft' and this is what we saw.
The Loft is the farthest one of the old sail lofts.
You can't say you weren't warned.
This view of The Loft was at high tide with the water not quite reaching it. However on some tides the water does reach The Loft.
We went home after an enjoyable little trip.